Ace Your Workday with IMMUSE™
The demands of today's typical career usually extend well beyond 9 to 5. With home-offices and cross-time zone collaborations commonplace, improper work-life balance can take a toll on your health. Supporting your immune system has never been more important. Ensure you're getting clinically-researched immune support with IMMUSE™.*
Backed by over two dozen studies, including 14 human clinical trials, IMMUSE™ has been shown to activate immune function at the cellular level for a more comprehensive immune response. It's a cutting-edge postbiotic with a novel mechanism of action for immune support that's unlike any other immune health ingredient on the market.
After all, a robust immune system is critical to your health, and your health directly impacts your ability to perform at work. IMMUSE™ supports immune resiliency for go getters, helping you maintain productivity and performance via overall healthy immune function.
Learn More About the Science Behind IMMUSE™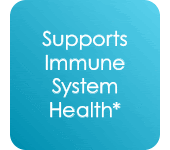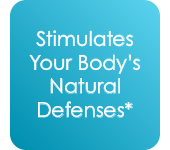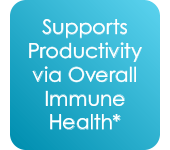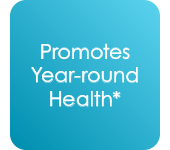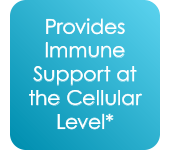 It's difficult to perform your best when your body's natural defenses start to wear down. Make sure your immune system receives consistent, comprehensive immune support year-round with IMMUSE™.