A Postbiotic with Unmatched Clinical Research
With over a decade of research behind it, IMMUSE™ stands out as the only dietary supplement ingredient for immune support backed by 29 published studies, including 14 human clinical trials (12 efficacy studies and 2 safety studies).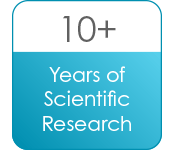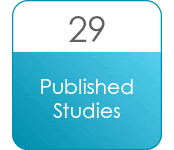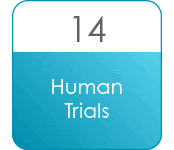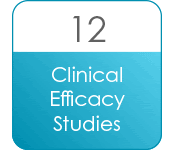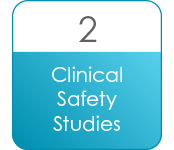 A Scientific Breakthrough in Immune Health Ingredients
In the 1990s scientists discovered a rare subset of immune cells called plasmacytoid dendritic cells (pDCs) that act as leaders of the immune system. Once activated, pDCs recruit, organize and direct an army of pivotal immune cells involved in immune defense.
While the majority of immune activating supplements mainly target natural killer (NK) cells, researchers at Kirin knew that if they could find a novel dietary supplement and food ingredient that safely and effectively stimulates pDCs, they could develop an innovative immune health product that offers more comprehensive immune support than what has traditionally been available.
After testing more than a hundred strains of lactic acid bacteria, they finally found one strain that stood above the rest, LC-Plasma, which directly activated pDCs leading to the production of interferons.
Cultured using Kirin's proprietary technology, the unique strain was then heat-treated, making it nonviable and easier to both store and formulate for versatile application. LC-Plasma was then branded IMMUSE™, a novel postbiotic for proactive, system-wide immune support.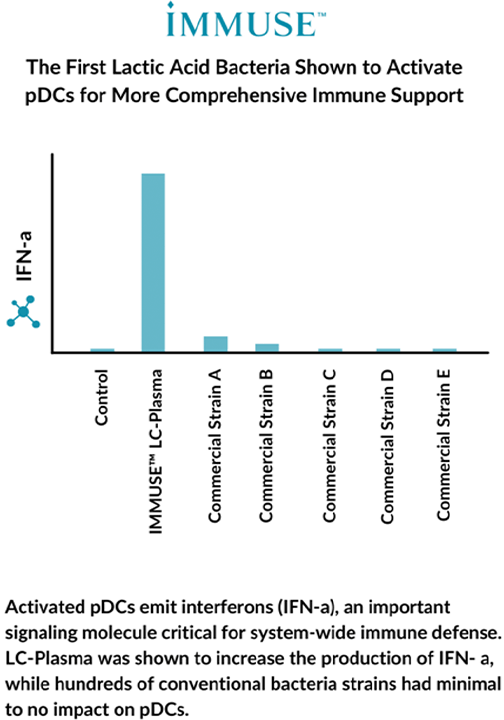 Committed to Improving Lives Through Health Science
IMMUSE™ is distributed by Kyowa Hakko USA, a recent winner of the Frost & Sullivan 2021 North American New Product Innovator Award for its strong scientific research, stringent quality standards and clear commitment to regulatory guidelines.
Pioneers in the development and application of patented fermentation technology, Kyowa Hakko is a part of the Kirin group, one of the largest beverage and pharmaceutical holding companies in Japan and around the globe widely recognized as a leader in fermentation for over 110 years.
For more than 60 years, Kyowa has maintained a constant commitment to research, innovation and quality. With Kyowa's commitment to improving lives through health science, IMMUSE™ has been the subject of 29 studies, and clinically shown to activate pDCs for proactive immune support at the cellular level.
The Kyowa Promise
Dedicated to the highest standards in quality, reliability, safety and science, Kyowa prides itself on delivering consistently pure and efficacious products that perform as promised. Consumers and manufacturers can rest assured that all immune health claims presented have been validated by extensive and rigorous scientific research.
Clinically Researched Immune Support
Several human clinical trials have shown that IMMUSE™ safely stimulates the body's defense system at the cellular level for stronger resistance and more comprehensive immune support.
Of the 14 human trials to date, 12 efficacy studies validate IMMUSE's positive impact on immune health in healthy individuals. IMMUSE™ has been shown to help keep people healthier during the winter season, as well as promoting year-round health when taken regularly.*
Clinical Research Shows that IMMUSE™ Provides: