Lactococcus lactis strain Plasma (LC-Plasma)
A Novel Paraprobiotic/Postbiotic
Among many species of lactic acid bacteria, Lactococcus lactis, to which IMMUSE™ Lactococcus lactis strain Plasma (LC-Plasma) belongs, is a species more commonly used to manufacture cheeses and yogurts. The researchers at Kirin were able to isolate this unique strain from the species and demonstrate its unique ability to support immune health by activating pDCs, a leader of the immune system.*
Kirin Holdings Co., Ltd., one of the largest beverage and pharmaceutical group companies, both in Japan and across the globe, is Kyowa Hakko Bio Co. Ltd.'s parent firm. Kirin has widely been recognized as a leader in fermentation for over 110 years. Utilizing its pioneering fermentation technology, IMMUSETM was born.*
With Kirin's commitment to empowering individuals to control their health, IMMUSE™ has been the subject of 11 human clinical trials consisting of nine efficacy studies and two safety studies.
A Novel Mechanism of Action for Immune System Support
IMMUSE™, a cutting-edge paraprobiotic (postbiotic), is the first lactic acid bacteria that has been shown to directly activate pDCs (plasmacytoid dendritic cells). IMMUSE™, through the activation of pDCs, provides a more comprehensive approach to immune support.*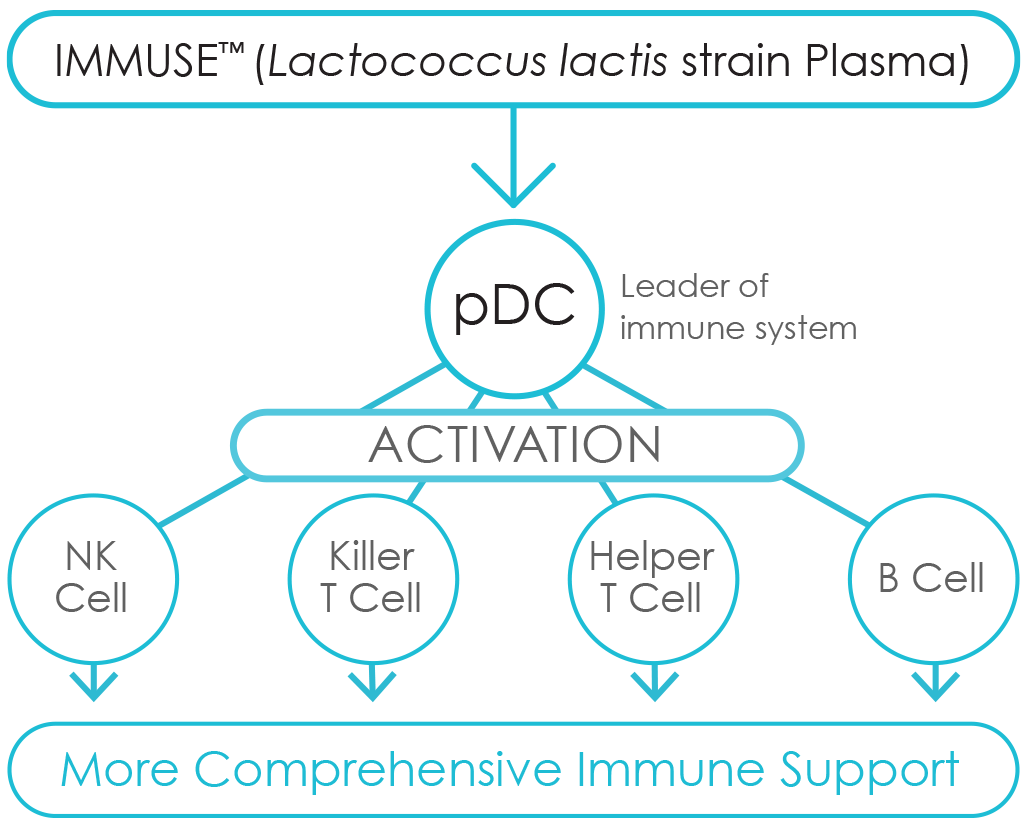 Strengthening from the Inside
Common lactic acid bacteria improve the intestinal environment by being delivered live and functioning in the large intestine, thereby indirectly enhancing the immune system. IMMUSE™, in contrast, has been found to directly activate the pDCs, which are mainly located in the small intestine.
The activated immune cells circulate throughout the body, thus supporting immune health from the inside, in addition to functioning in the intestines.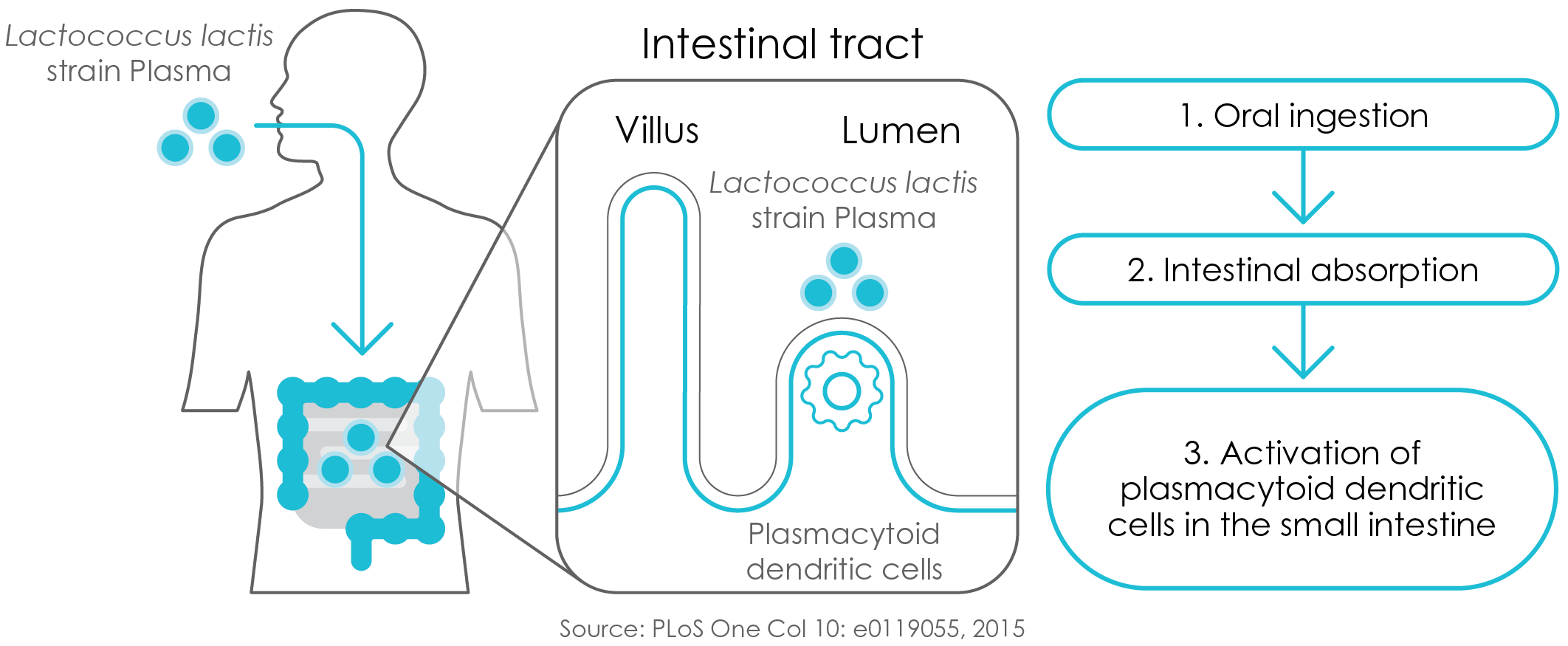 Providing a More Comprehensive Approach than Conventional Lactic Acid Bacteria
By activating the pDCs, IMMUSE™ proactively supports your body's natural defense system. This activity provides a more comprehensive approach to supporting your immune system than conventional lactic acid bacteria.*